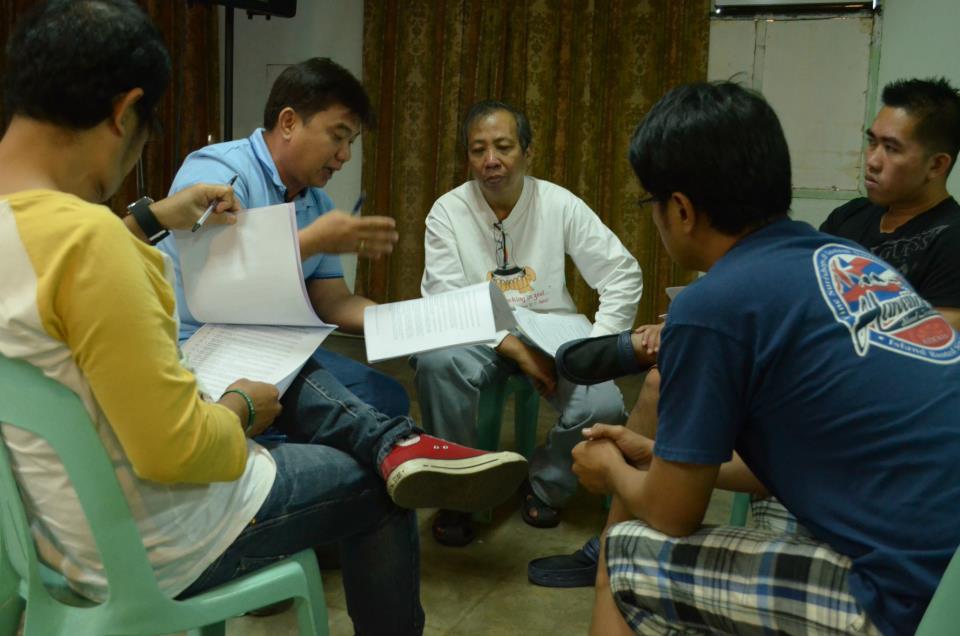 "How do I begin?"
Before you can grow in your faith, you need to make sure of your salvation first. If you're not sure, you need to do the following. You need to go through our "Real Life Bible Study" (or RLBS) so you can understand the Gospel. The RLBS is a four-lesson Bible Study. After that, you need to attend the Freedom Day Seminar (a one-day seminar) so you can respond to this Gospel with faith and obedience. Afterwards, we will help you begin your Christian life through a four-lesson Bible Study called "Next Steps." Get in touch with Mitch Escariaga so she can assist you through this process. She will assign someone to help you, or she herself will assist you in this journey.
If you cannot do this personally, either because of your life, school or work situation or because of your physical distance from our church, you can do it online. You can study the Gospel right here on this site (click here) or go to another site that we have created (called "Teach My Soul") and then ask someone to help you process the lessons (doing it all by yourself usually does not work). This can be a person you know who is already a Christian or we can assign someone to help you using online tools for communication. Please contact us if you need this kind of help.
"I'm sure of my salvation. What Now?"
If you're already sure of your salvation, then it's time for you to pursue spiritual growth together with others. But first, let us talk about what it means to be a disciple of Jesus Christ. A disciple is simply someone who is following Jesus together with others so that he or she can learn how to live and love like Jesus. This is our basic definition of a disciple. There are four important concepts that you need to understand from this simple definition.
Discipleship is all about following Jesus. It's not about following a human teacher or pastor, no matter how gifted he or she is. Being a disciple is a personal relationship with Jesus Christ. Someone may help you in the process but your primary allegiance is to Jesus Christ (Matt 28:19-20).
Discipleship is a community experience. You are to follow Jesus together with other followers of Jesus. You are not alone, and you should not try to do it alone. You will have fellow brothers and sisters who will be there to help you in the journey.
Discipleship is all about learning how to live like Jesus. Discipleship is not a lesson, a series of lessons, or a seminar, or a class. You learn to follow Jesus in the context of real life. He will teach you through various learning experiences. Some of them will be formal while others will be non-formal or informal. The end goal is a lifestyle that glorifies God.
Discipleship is all about loving relationships (or learning how to love like Jesus). You must learn to love God with everything you've got (Mark 12:30). Then you must learn to love others as yourself (Mark 12:31). The "others" that you must learn to love first are the lost (read this post for clarification).
"Now I understand about discipleship. Where do I start?"
There are two stages to your spiritual development. First, you need to become a faithful disciple in order to learn how to live and love like Jesus. Second, you need to learn how to teach others how to become faithful disciples.
We have prepared a curriculum called "EQUIP for Ministry" which will help you to become a faithful disciple. Download this chart to get an overview of this curriculum. There are two ways to go through this curriculum: in person or online You can go through it personally by being part of a CARE Group or a LIFE Group. A CARE Group is simply a small group of five to eight people who share something in common (e.g. age or situation in life), and who are willing to care for each other for a period of time (usually six months). A LIFE Group, on the other hand, is a small group of five to eight Jesus' followers (i.e. Christians already) who have joined themselves together to help each other in their spiritual walk toward becoming a faithful disciple. A mentor is assigned to each one to help them with their spiritual journey. While in this group, you will complete three tracks of learning which will involve not just knowledge but also personal application. These three tracks are as follows:
Keys to Real Life (KRL)

Developing Relationships (DR)
Practical Ministry Training (PMT)
If you cannot personally attend a LIFE Group because of your life, study, or work situation, you can do it online. The same training materials are available online at the EQUIP for Ministry website (click here). You can also join an Online LIFE Group to help you with your journey..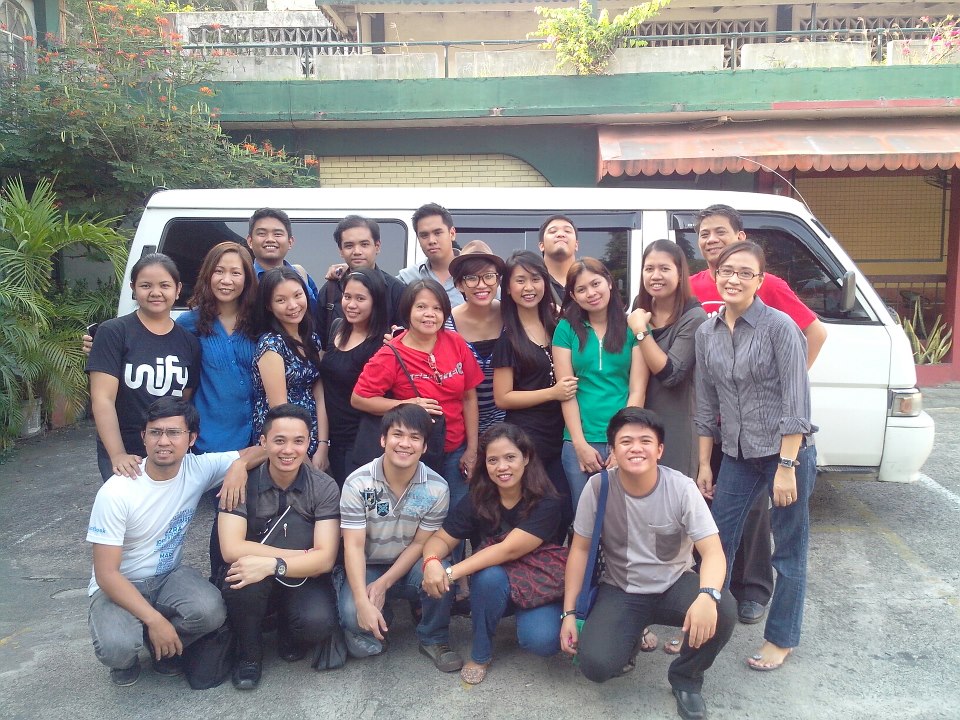 Once you become a faithful disciple, you need to learn how to help others become faithful disciples. This process is called servant leadership. Those who are involved in helping others become faithful disciples are called Servant Leaders in RLCC. We have prepared the LEAD program to help you in this regard. LEAD stands for "Leadership Empowerment and Development." This involves going through six tracks, depending the level of leadership, and they are as follows:
Theological Studies
Bible Knowledge Seminars
Practical Leadership Training Seminars
Studying the Bible
Teaching or Preaching
Practicum
Just like EQUIP, you can also go through these tracks in two ways: in person or online. You will be part of a small group (called a LEAD LIFE Group) during the process. "Theological Studies," "Bible Knowledge Seminars," "Studying the Bible," and "teaching or Preaching" will be provided primarily through our online school called Real Life Online Bible School. If you want to enroll in this school, click here. "Practical Leadership Training" and "Practicum" will be done face-to-face. But the materials will be made available online as well (click here). The LEAD LIFE Group can either be face-to-face or online, depending on the location, life situation or leadership role or the leader-in-training.
If you need more help or assistance concerning your spiritual growth, please don't hesitate to contact us. We're committed in helping you grow and mature in Christ.